By Travis Fedschun, Greg Norman | Fox News
NEW YORK – At least one person was killed after a helicopter made a "crash landing" on the roof of a high-rise building in New York City on Monday, sparking a massive emergency response, officials said.
The New York Police Department said preliminary information shows the helicopter made a "hard landing " on the roof of 787 Seventh Avenue in Midtown Manhattan and a fire has been extinguished.
The crash happened at around 2 p.m. in a steady rain and clouds that obscured the roof of the tower, the AXA Equitable building, located just north of the famed Times Square.
The New York Fire Department said there is currently one fatality reported after the aircraft crash-landed on the roof. It does not appear anyone else was on board when the crash occurred.
"It was clearly not something normal," Zach Escalante said. "Clearly something different."
Escalante said everyone in the high-rise was told to head out of the building and to not take any elevators as they were sent home for the day.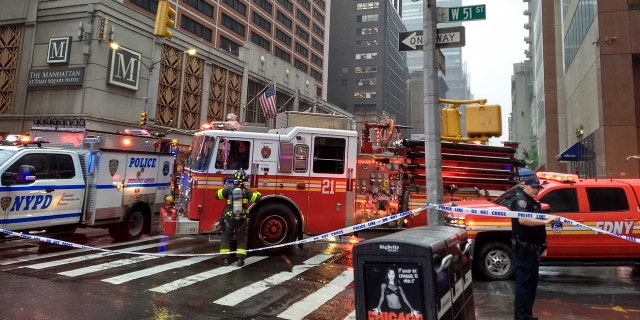 "No one trampled themselves, which was encouraging, and as a result people got out very quickly," Escalante said.